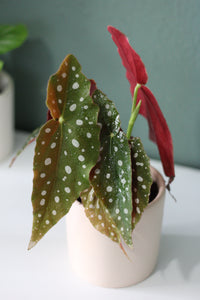 Plant Requirements:
Peat-based, fast-draining soil.
Bright indirect light, avoid direct sunlight

Allow top inch of soil to dry a bit between waterings
Lots of humidity. The perfect plant for your kitchen or bathroom. 
Fertilize monthly. Withhold fertilizer in fall and winter.
Toxic to cats, dogs, and people if consumed. 
Plant ships in its original 4 inch nursery pot.