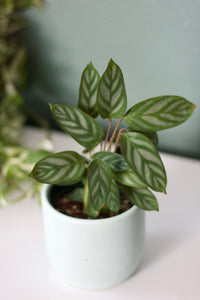 Plant Requirements:
Loose fast-draining soil.
Medium to bright indirect light. Can tolerate low light. 

Water every 7-10 days. Allow soil to dry out half way between waterings
High Humidity
Fertilizing: Monthly in Spring and Summer
Pet friendly
Air-purifying
This plant is shipped in its pot to prevent any damage to the roots.