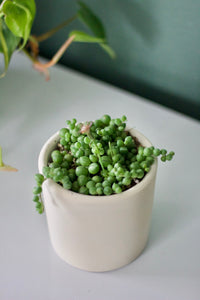 Plant Requirements:
Bright, indirect light
Fast-draining succulent soil

Water thoroughly when soil is dry to the touch
Ships in its original nursery pot.
Images above show an example of what the plant will look like. As with everything in nature, each plant will be different from one another. Please assume variance across plants. The length of the pearls can vary.